Blue Ridge Bonanza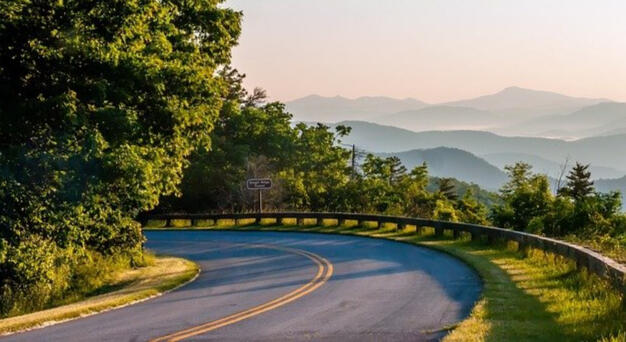 Special Event Stations
WA4J - North Carolina
W4CA - VirginiaNew Date
September 3, 2023
1300Z - 2100Z
Commemorating the beginning of construction on the Blue Ridge Parkway in 1935. The BRP is a 469 mile scenic road running along the spine of the Blue Ridge Mountains through Virginia and North Carolina. For more information on how to participate, contact Ben KK4EWT via email (link below).Multiple stations will be on 20 and 40 meters during the event - contact as many stations as possible. Any listed frequencies will be +/- 10 kHz depending on band conditions.
| Overlook | Mile Post | Club - Volunteers | Band | Frequencies |
| --- | --- | --- | --- | --- |
| Price Park Picnic Area | MP 297 | WA4J - Dennis KA4BOE | 40 & 20 meters | TBD |
| Rocky Knob | MP 169 | W4CA - Ben KK4EWT | 40 & 20 meters, VHF | TBD |
| Roanoke Mtn Picnic Area | MP 120 | W4CA - Tim AA4SS | 40 - 6 meters | Varies |
| Explore Park | MP 115 | W4CA - Pat N3AYW | 40 & 20 meters | 7.265 - 14.265 |
| Peaks of Otter | MP 86 | W4CA - Mike K2JML | 40 & 20 meters | 7.218 - 14.253 |
2023 Event: For a QSL card from W4CA, send a SASE with your contact information along with postage to the W4CA QSL Manager.Sarah Joiner
5366 Sundance Rd
Salem, VA 24153
USA
---